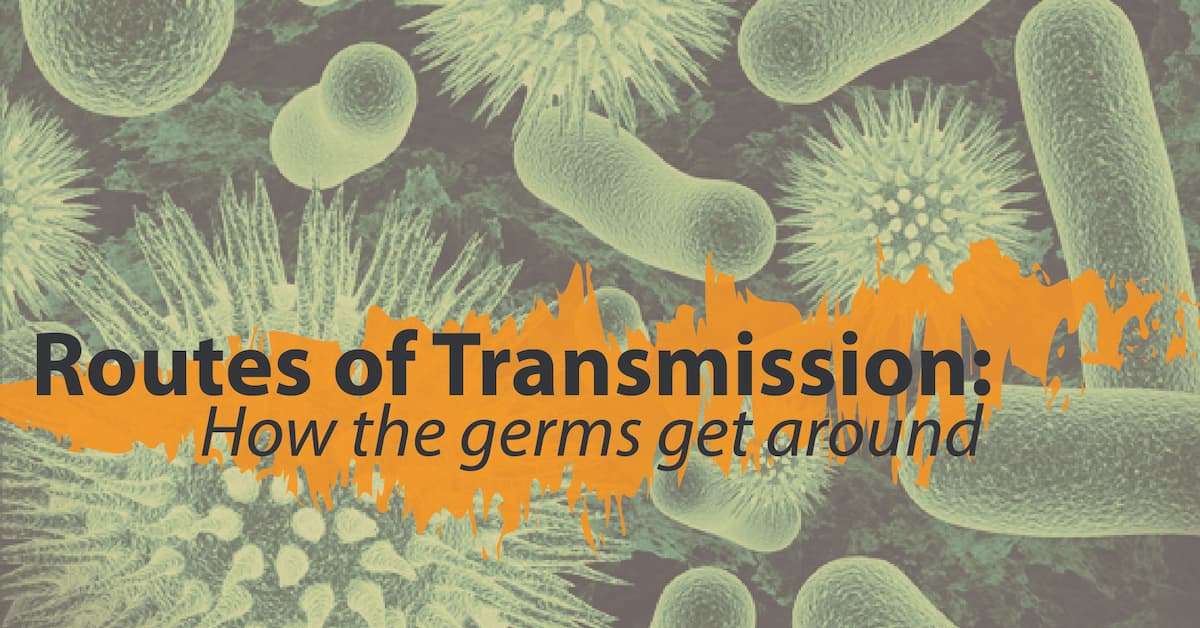 Germ theory, the idea that infection is caused by microscopic organisms unseen to the naked eye, is only a few hundred years old. This theory focuses on three main components.
The reservoir: The person, animal, or surface that carries the infection.
The mode of transmission: Via direct contact, a droplet of liquid, airborne, a vector (such as an insect), or a vehicle (food or surface)
The susceptible host: A person and his/her ports of entry (nose, mouth, incision, medical device, wound)
But the paths from the reservoir to the susceptible host seem infinite. To narrow down the steps needed to prove this relationship between contaminated rooms and infected patients, researchers have proposed routes of transmission that could account for a relationship. Here are two proposals, both of which demonstrate the critical role played by surfaces in the transmission of pathogens.