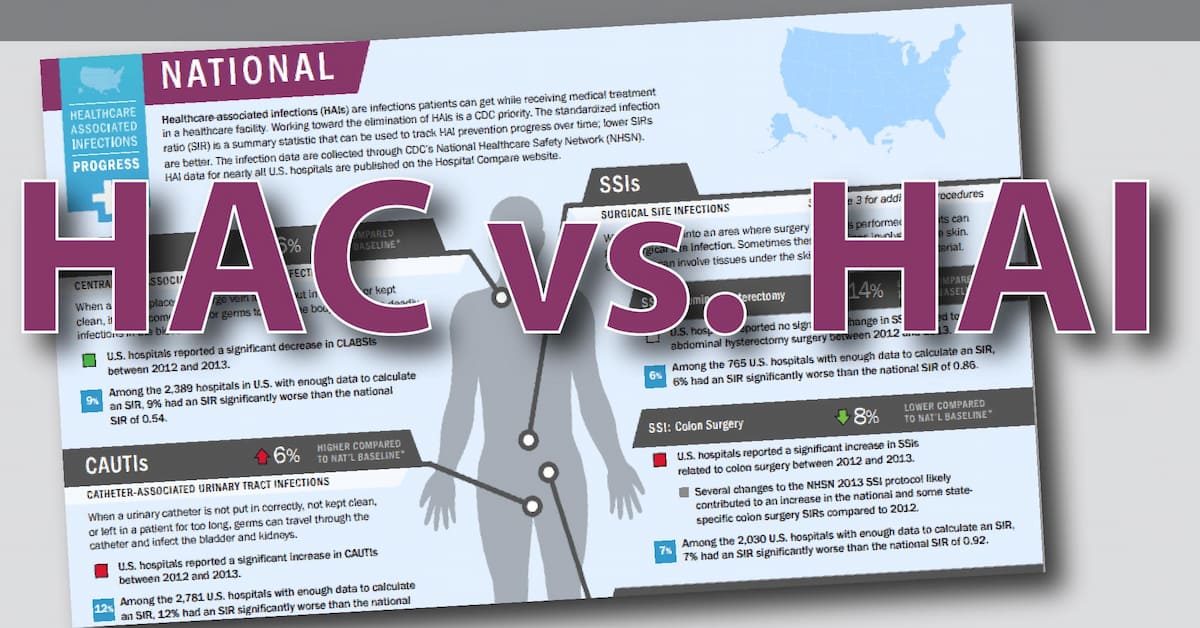 In the world of healthcare, there are so many acronyms (and some might say, euphemisms) for the deadly toll of medical errors and infections. Two such terms are HACs and HAIs. Today we'll explore the difference between the two, both in terms of what conditions they cover and how they are regulated and reported.
Last week we discussed Preventable Adverse Events, those medical errors deemed avoidable (and not necessarily the result of negligence). This is a way of referring to medical errors in a broad way that can include errors in medications, procedures, caretaking, and safety.
There are also Hospital-Acquired Conditions (HACs) and Hospital-Acquired Infections (HAIs). HAIs are one example of a HAC, but not the only one. Let's explore how these terms fit into the big picture.