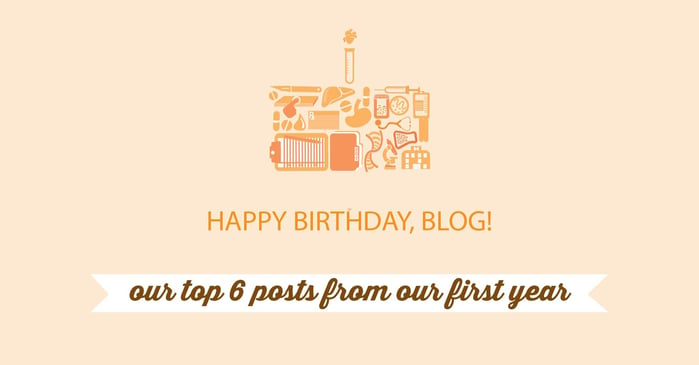 Over the past year, we have started to build a library of helpful resources about healthcare topics ranging from hospital-acquired infections to patient advocacy. 92 posts and over 100,000 words later, here are the top six posts from our first year!
---
This blog post struck a chord with readers thanks to its personal story paired with practical advice about how to be a patient advocate. (We are also pleased to provide an update that Team Stryker continues strong!) This was also our first guest blogger author.
This post covered the essential components of an isolation room and provided an infographic that was shared widely thanks to its inclusion in a well-known health website.
This blog post was another that was picked up by a national health care website and shared widely on social media. The post overlays two pieces of data: Which parts of a hospital room tend to harbor MRSA, and which parts of a hospital room are touched most often.
A heartbreaking story inspiring thousands, the short life of Josie King has left a legacy of change in the culture of hospitals. As told by her mother to hospital staff around the world, the story focuses on how a culture of improvement rather than punishment can lead to better health care.
This introductory blog post covers the 5 kill mechanisms of copper, using analogies to explain how copper ions disrupt bacteria cells.
How do surfaces that continuously kill bacteria fit into a framework of sanitizers populated only by one-time cleansers? This post explains how a new category had to be created not only in the marketplace, but also in the regulatory landscape.
---
We continue to work to expand our library of helpful resources for healthcare workers, researchers, architects, designers, and anyone interested in medical innovations. Please send us your comments about the blog so far so we can keep on improving. And stay tuned for another year of Health. Care. | An Educational Blog!