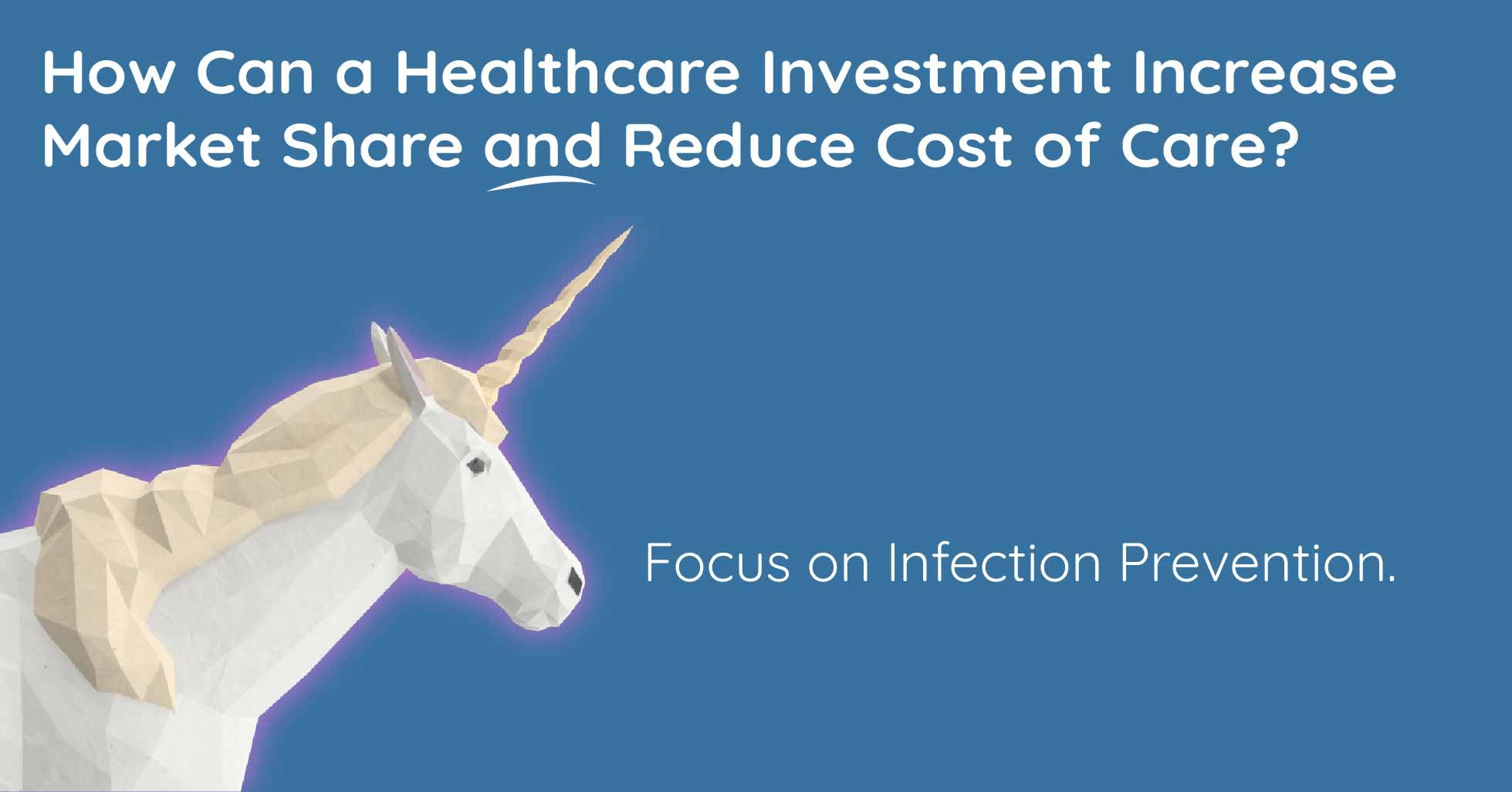 Large-scale healthcare projects, from new projects to renovations, face a challenging future. After the tedious process of securing permits and getting approved plans and even issuing press releases, many of these ambitious projects stall due to financial pressures. Increasingly, healthcare systems may hit the pause button as they take a closer look at cost-benefits, with emphases on expanding market share and reducing cost of care. In today's post, we will look at how a healthcare project can help achieve both goals by focusing on proven infection prevention infrastructure.
---
Expanding Market Share
Market share is a company's portion of revenue in a specific industry compared to its competitors. A healthcare system's market share might be segmented into their share of the ambulatory market, the elective surgery market, the pediatric market, or the long-term care market. A single hospital's market share could be analyzed as revenue, patients served, or procedures performed compared to other hospitals in a geographic area. In all cases, market share comes down to the choices available to the consumer, and the choices made by the consumer. (Hospitals and systems with little to no competition face their own unique challenges with growth and cost of care; for the purposes of this post, we will focus on those facilities surrounded by competition.) In short, healthcare market share is "the breadth of services offered, distance to customers, public perception, and physician capacity."
How can emphasizing infection control infrastructure increase market share? In a competitive market, consumers will pick a hospital or system that not only has lower infection rates, but uses public relations to demonstrate the steps the hospital takes to keep patients safe from hospital-associated infections. Investments in preventive biocidal materials, such as copper-infused surfaces, can fulfill both those roles. Used in infrastructure elements such as workstations, bed rails, and overbed tables, these materials actively and continuously kill bacteria, reducing transmission and infection. That alone will bring down publicly-reported infection rates, which informed consumers can readily access online. Additionally, and crucially, advertising their investment in these materials sets facilities apart from their competition, providing a powerful and visible differentiator to the healthcare consumer. Consider that one of the major fears faced by elective surgery patients (and a cause in delayed care) is contracting a hospital-associated infection. Acknowledging this (real) fear and responding with an investment that makes a difference will lead to more positive public perception, which will in turn lead to expanded market share.
Reducing Cost of Care
Healthcare facilities try to reduce cost of care in order to survive financially over the long term. On a very basic level, hospitals that reduce how much they spend can in turn reduce the amount patients/payors spend, which makes them more competitive, and can even improve patient care by enabling more effective allocation of resources. To motive hospitals and healthcare systems to reduce cost of care, four federal programs provide financial incentives or penalties: The Affordable Care Act (ACA), Value-Based Purchasing (VBP), the Medicare Access and CHIP Reauthorization Act (MACRA), and the Hospital Readmissions Reduction Program (HRRP).
How can emphasizing infection control infrastructure reduce cost of care? Put simply, a healthcare construction project that includes preventive biocidal materials saves the facility money with each and every infection avoided. With hospital-associated infections costing anywhere from an additional $1,000 - $50,000, depending on the pathogen and the patient, this on-going cost savings pays off not only in the facility's bottom line, it also reduces the risk of incurring a penalty from Medicare in addition to reducing the cost from readmissions, extended length-of-stay, and patient isolation. By preventing avoidable costs (that in many cases cannot be recouped through third-party payors), preventive biocidal surfaces reduce overall cost of care.
Healthcare construction projects and financial stability involve many moving parts, and each project comes with its own unique challenges. Finding an investment that can both expand market share and reduce cost of care is difficult, but not impossible. Can you think of healthcare projects or innovations that provide this "priceless" combination? Add them to the comments below!