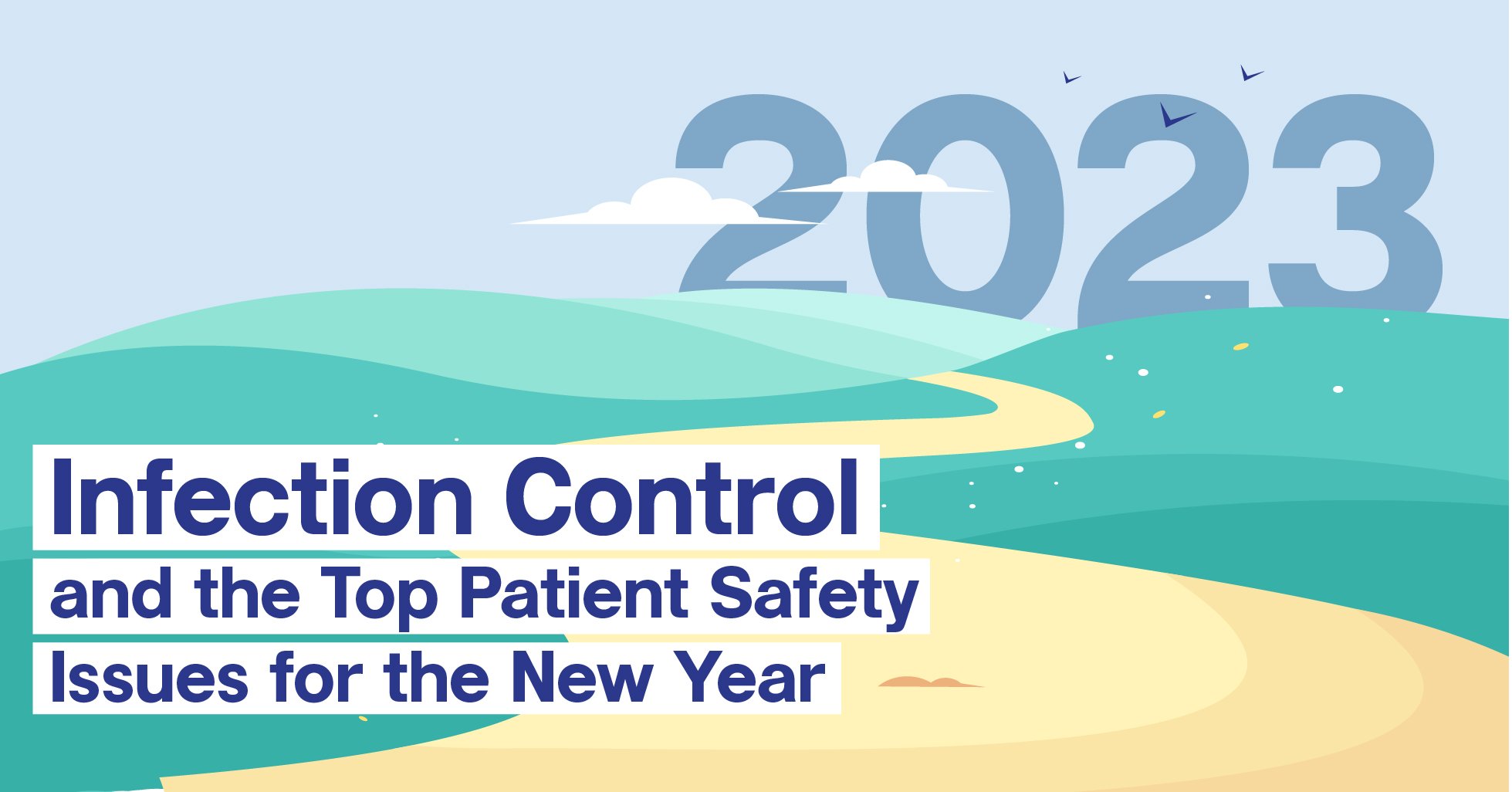 Many healthcare concerns will follow us into the new year, some we have carried for decades and some that have become more threatening thanks to the COVID pandemic. Among all the many lists of top concerns, three remain consistent: Staffing shortages, capacity, and healthcare-associated infections. In today's post, we will reveal how reducing healthcare associated infections (HAIs) directly improves patient outcomes, but can can positively impact staffing and capacity as well.
---
What are the leading concerns about healthcare as we go into 2023?
Staffing shortages:

Over 100,000 healthcare workers left their positions between 2019 and 2022, with only half of hospitals reporting that they have enough staff to handle the workload. The result is additional burden and stress on nurses, physicians, and environmental services and reduction in services offered to the public. Meanwhile, attempts to lure healthcare workers back include flexible schedules, guaranteed nurse-patient ratios, and better pay, but not all facilities are making these offers.

Capacity:

In addition to staff shortages, hospitals are facing space shortages as well. Staffing shortages impact capacity, but lack of inpatient beds has also been seen nationwide as facilities deal with increased procedures rescheduled from pandemic delays as well as a more severe flu season. Lack of staff, making timely discharges less frequent, further impacts the availability of beds.

Healthcare-Associated Infections (HAIs):

While the global pandemic brought infection control and prevention to the mainstream, going beyond healthcare, patients in healthcare facilities still acquired infections while receiving medical care. They became infected not with COVID, but rather with bacterial infections picked up from the hospital itself. Due to lapses in infection control protocols - caused by staff shortages, over-capacity, and disruption to the medical field as a whole - out of just the six tracked bacterial infections, 4 increased by up to 14%.
How are all top patient safety issues affected by infection control?
When patients acquire infections during their medical stays, patient outcomes are worse. In addition to the tragic cost of human lives and quality of life, HAIs impact overall hospital operations. HAIs often result in longer stays, resulting in a patient with a preventable infection taking the bed from a patient waiting for treatment. Patients can acquire an infection just before discharge, leading to readmissions which also may impact capacity. Patients that need to be treated in an isolation room due to an HAI require additional nursing care, in addition to the increased equipment and supplies needed. Those not isolated soon enough may spread the infection to neighboring patients, leading to an outbreak. Overall, HAIs also add significant costs to the bottom line of hospitals that are already seeing financial stress: Many HAIs are not reimbursed by Medicare (and some private third-party payors) and may even result in financial penalties from the federal government.
---
Now, more than ever before, hospitals need excellent infection prevention and control in order to meet pressing patient safety concerns in the year ahead. Reducing preventable infections removes a burden from an already over-burdened healthcare system. It is a difficult time to ask for more from our medical workers, when just getting the job done can already be a challenge. For this reason, one of the best investments a facility can make is in a way to reduce HAIs without asking nurses and other staff to add one more thing to their to-do list. One way is the introduction of biocidal materials into patient areas in the form of copper-infused solid surfaces, or EOScu. It's the only surface material other than actual copper sheets that is EPA-registered for public health claims, actively and continuously killing 99.9% of bacteria on surfaces surrounding the patient such as bed rails, overbed tables, and sinks. This one step in reducing HAIs can have tremendous impact not just on patient health, but also on the overall health of a medical facility.