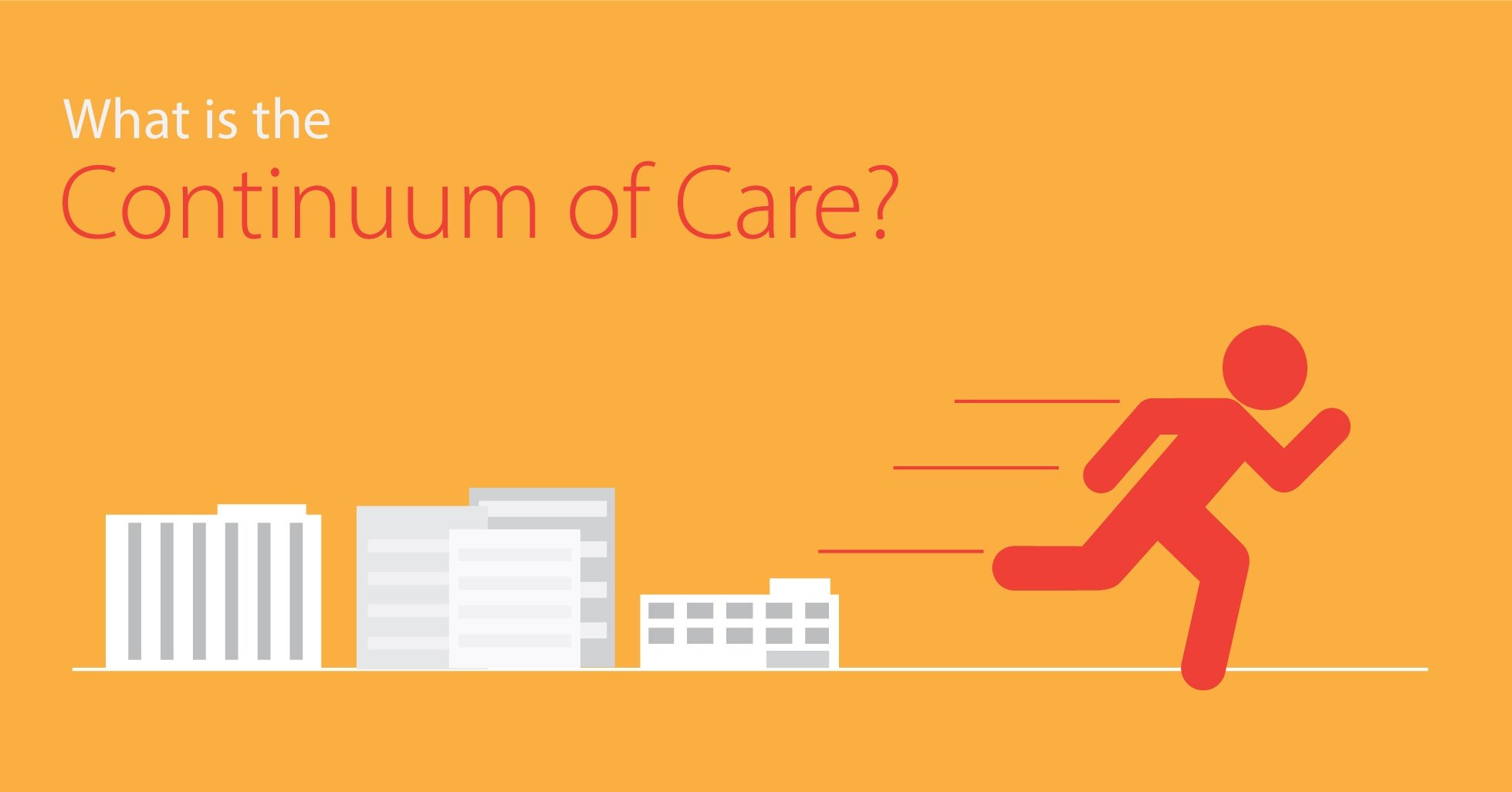 Discussions about healthcare often involve the expression "continuum of care." Why is this description becoming more common? What can we learn about the state of healthcare today by unpacking this term? Today's post will explore what is meant by this popular phrase.
The idea of "continuum of care" is not new, nor does it always apply to healthcare. In some communities, a continuum of care refers to solutions to homelessness. Globally, the term has been used to refer to services for pregnant women from prenatal care through childbirth and parenting. However the term is used, it refers to bundled care options that follow an individual through time, adapting to their changing needs.
In healthcare, the continuum of care is now being used to describe how healthcare providers follow a patient from preventive care, through medical incidents, rehabilitation, and maintenance. Depending on the patient, this might involve the use of acute care hospitals, ambulatory care, or long-term care facilities. The coordinated effort to medical care means better outcomes for the patient.

Effective treatment over the continuum of care requires attention to many moving parts. Not only does the medical care need to be coordinated between a variety of providers, the financing and record-keeping must also be efficient and accessible. The advent of electronic health records, managed care (quality of care), and payer networks have helped the logistics involved in supporting the continuum of care.
How does infection impact the continuum of care? As we all know, the risk of acquiring a healthcare associated infection depends on the patient and the treatment. However, if a patient's care is coordinated among all his or her providers - their primary physician, their surgeon, their rehabilitation team, etc. - any symptom of infection has a greater chance of being caught and treated early.
---
Unfortunately, even the most coordinated care is still vulnerable to the transmission of pathogens via healthcare worker hands and environmental surfaces. If the entire network of healthcare providers can work towards the same best practices, including hand hygiene and adoption of proven technologies, then we will begin to see effective infection control - across the entire continuum of care.
Editor's Note: This post was originally published in September 2018 and has been updated for freshness, accuracy and comprehensiveness.