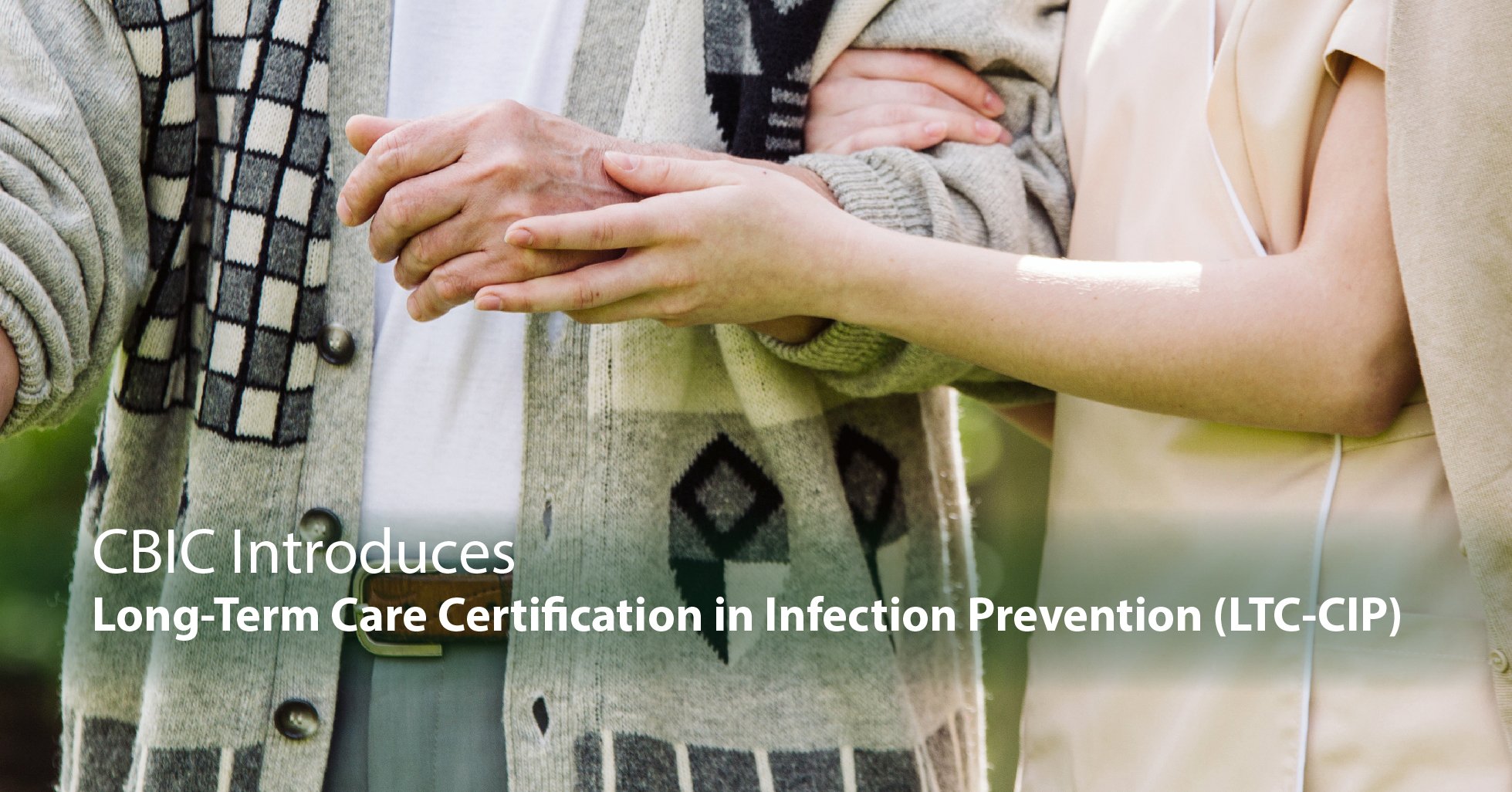 Among the many lessons we all learned from the ongoing SARS-CoV-2 pandemic was that our nation's long-term care facilities struggle to protect residents from healthcare associated infections. These medical facilities straddle two worlds: They endeavor to create a home-like, social atmosphere while also providing specialized medical care to vulnerable patients. The heartbreaking result, magnified by the pandemic, is the rapid transmission of infections leading to severe illness and death. In today's post, we will learn about a new certification program that supports calls to improve infection control in long-term care facilities.
---
To begin the process of improving infection control in long-term care facilities, the Association for Professional in Infection Control and Epidemiology (APIC) called for changes in how our national supports patient safety with specific attention to long-term care in their report, A Call to Action on Improving our National Strategy for Pandemic Preparedness and Patient Safety. While the Centers for Disease Control and Prevention (CDC) have long-term care recommendations, these are not mandates. Among the recommendations APIC is urging to raise to requirements:
Inclusion of at least one certified full-time infection preventionist located on-site, with other staff specifically trained in infection control protocols. (This would seem like an obvious step, but in reality, few long-term care facilities have a dedicated infection preventionist, instead often sharing one IP with several different locations.)
Long-term care facilities' participation in the more broad, mandatory surveillance for healthcare associated infections, data that would be reported to the Agency for Healthcare Research and Quality (AHRQ) and shared with the public. Currently, long-term care facilities only have to participate in the Minimum Data Set. (AHRQ has

various

surveillance toolkits.)
Even the White House has issued regulatory reforms on long-term care facilities' need to improve patient safety and infection control. The administration has announced reforms that ensure that long-term care facilities are adequately staffed and held accountable for unsafe care, and that the public have high-quality information about long-term care conditions in order to make more-informed decisions. Many of these reforms will come in the form of initiatives by the Centers for Medicare and Medicaid Services (CMS), as this is the federal agency which provides, by far, the most substantial taxpayer funding to long-term care facilities.
A huge part of any long-term care reforms will be the training and support of the medical professional providing care. To that end, the nation's largest autonomous certification board for infection preventionists, the Certification Board of Infection Control & Epidemiology (CBIC) is launching a new certification program specifically for long-term care facility staff. This certification process, Long-Term Care Certification in Infection Prevention (LTC-CIP), provides both medical and personal care staff in nursing homes, skilled nursing facilities, and assisted living facilities the opportunity to refresh and demonstrate their skills in infection control, as well as providing facilities a benchmark for the hiring process.
Between July and October of 2022, applications for participation in the beta LTC-CIP test will be accepted at a reduced fee. After this initial period, the application process will re-open in February 2023. Much like other certification programs offered by CBIC, eligibility will be restricted to individuals with a combination of a health-related degree as well as three years' experience in direct or divided IP responsibilities, including management of ID processes, surveillance, precautions, construction, and disinfection. Eligible participants will also have experience with two out of three possible leadership roles including occupational health education, direct management, and research. Typical positions that would demonstrate this level of IP participation are Infection Preventionist, Infection Control Nurse, Epidemiologist, or Infection Prevention Research Analyst, but there are others who may also find this certification helpful.
---
The COVID pandemic has forced us to confront so many challenges faced by medical facilities and healthcare in general. It is encouraging that this learning experience is resulting in needed reforms, including this certification program. Other reforms are the public's new awareness of the need for infection control practices, specific choices that can be made to keep all patients safer. We no longer accept that infections are inevitable - we know that choices made by our healthcare facilities can make a difference. Some of these choices involve staffing and antibiotic stewardship, but also investments in education, access, and innovative biocidal materials. What changes do you think should be a part of the future of long-term care?