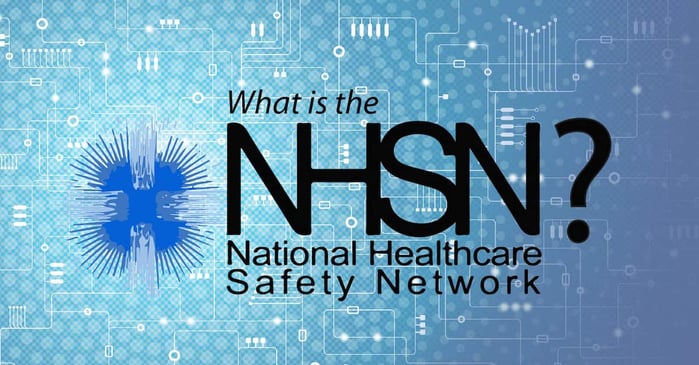 If you spend any time at all in the world of infection control and prevention, you've run across the NHSN, or National Healthcare Safety Network. Those of us who are not directly involved with infection control, however, may lack a full understanding of what the NHSN truly is. Today's post is for those of us who work on the periphery of infection control efforts: An introduction to the NHSN.
---
The CDC has been collecting data about healthcare-associated infections for decades as a way to identify problem areas, track progress, and create interventions. This monitoring, called surveillance, was previously conducted under the National Nosocomial Infections Surveillance System, National Surveillance System for Healthcare Workers, and the Dialysis Surveillance Network, but are now integrated into the NHSN. At first, just 300 hospitals participated in this data surveillance. Today, it is the nation's largest tracking system for healthcare-associated infections with over 17,000 facilities. All the software, data crunching, training materials, and reports are provided at no cost to the facilities who participate.
Participation in the NHSN means that a facility must follow the guidelines and protocols for collecting data and entering it into the Internet-based system on a quarterly basis. Standardization of what qualifies as an HAI is central to the NHSN, which uses CDC-determined criteria for each and every HAI tracked. Specific forms and portals are used for every type of facility, from acute care hospitals to long-term care facilities. Data from each type of facility and within each type of infection is analyzed separately, each with its own risk-adjustment to ensure comparison is fair between facilities (apples to apples). As the CDC and the NHSN update the software, criteria, protocols and other components, each participating facility must also update their surveillance and data entry, a monumental job that goes on behind the scenes (and often without recognition).
The NHSN does not collect data for just one use, however. Data submitted via this internet-based system is used by the Centers for Medicare and Medicaid Services (CMS), by state health departments, and by the facilities themselves. In addition, data is accessible to the general public for use by health policy groups, patient advocacy organizations, and many others. All this up-to-date and standardized data means we can all work towards a common goal of reducing healthcare-associated infections.
Individual members of the general public also have access to data collected by the NHSN. CMS operates a website, HospitalCompare, that allows the general public to see how any facility in the US performs against national and state benchmarks on a variety of measures, including hospital-acquired infections. All the data that makes this site so useful comes from the NHSN.
---
As we've discussed in other posts, the first step to fixing a problem is to be able to identify the problem. In the case of HAIs, the data collected by the NHSN is a vital component of eliminating preventable infections in healthcare settings. In future posts, we'll explore all the statistics, adjustments, and algorithms that work behind the scenes of all this data.
Editor's Note: This post was originally published in June 2017 and has been updated for freshness, accuracy and comprehensiveness.