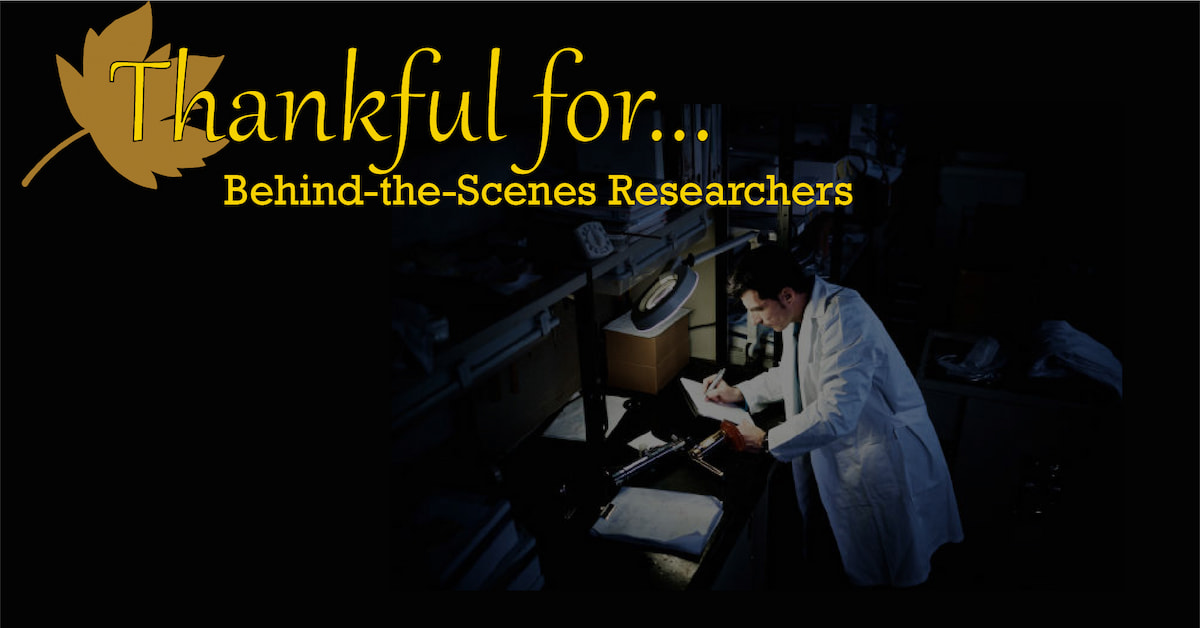 In a previous post, we honored the work of Kizzmekia Corbett, the researcher whose work into SARS-CoV-1 allowed a COVID-19 vaccine to be developed so quickly. She, like so many other researchers, do tireless (and sometimes, tedious) work behind the scenes every day, without fanfare or media coverage. Much of the research comes to fruition in ways that help all of our lives, and we don't even know about it! In today's post, we'll focus on just some of the work being done behind the scenes to makes sure that you and your loved ones have a reduced chance of getting a dangerous healthcare associated infection when you go to the hospital.
---
The outward-facing work of infection prevention can be seen any time you visit a doctor's office or hospital. You see the healthcare workers washing their hands and donning personal protective equipment. You see the housekeeping staff cleaning and wiping. You may even see posters and displays that show some of the reporting of infection rates, or see online reports of this kind of surveillance.
Behind the scenes, however, are the researchers that healthcare workers that deserve our gratitude and attention. In addition to providing patient care, some physicians and nurses are also conducting research that ends up changing the field of infection control. One such researcher, Dr. Curtis Donskey of the Louis Stokes Cleveland Veterans Affairs Medical Center, is a prolific researcher who has revealed the degree of contamination of many surfaces in hospitals, including floors and sinks. His research answers critical questions such as whether plexiglass barriers prevent the spread of COVID-19 and whether elbow bumps are better or worse than fist bumps at preventing transmission. Without researchers such as Dr. Donskey we would just assume we knew the answer and possibly continue spreading infection.
Universities are able to provide opportunities for research to advance and inform practitioners. In 2020, in the midst of the COVID-19 pandemic, researchers under Dr. Debra Harris at Baylor University set out to discover how long SARS-CoV-2 could survive on 16 common hospital surfaces. Her results showed that copper-impregnated surfaces and copper alloys killed surfaces in under 4 hours while Corian and stainless steel remained contaminated over 24 hours later. This kind of research informs everyone from hospitals to schools as they decide which surfaces to install in their facilities.
We also have to be grateful for the researchers who are constantly on the look out for materials and devices that can help stop the spread of deadly contamination, many of whom work for manufacturers or take a leap of faith to even start their own small business. After contaminated endoscopes led to outbreaks at different hospitals, engineers and designers at those manufacturers got to work inventing new ways to design endoscopes that resisted the persistence of pathogens. A retractable needle was invented by Thomas J. Shaw, who started a business to provide the safer syringe that helps keep healthcare workers safe. A little close to home, Kenneth Trinder learned about a copper formulation that could kill bacteria, and worked until he found a way to integrate that material into a polymer from which he could make biocidal countertops, bed rails, overbed tables, and other healthcare surfaces.
---
Working in the field of infection control and prevention can be a thankless job. Despite huge reductions in HAIs, there is always work to be done and improvements to make. And even when infections are avoided and lives are protected, it can be hard to recognize these "non events" and celebrate those that kept them at bay. This Thanksgiving, we are taking the time to say thank you to those who work tirelessly behind the scenes to make sure that we stay safe and healthy.