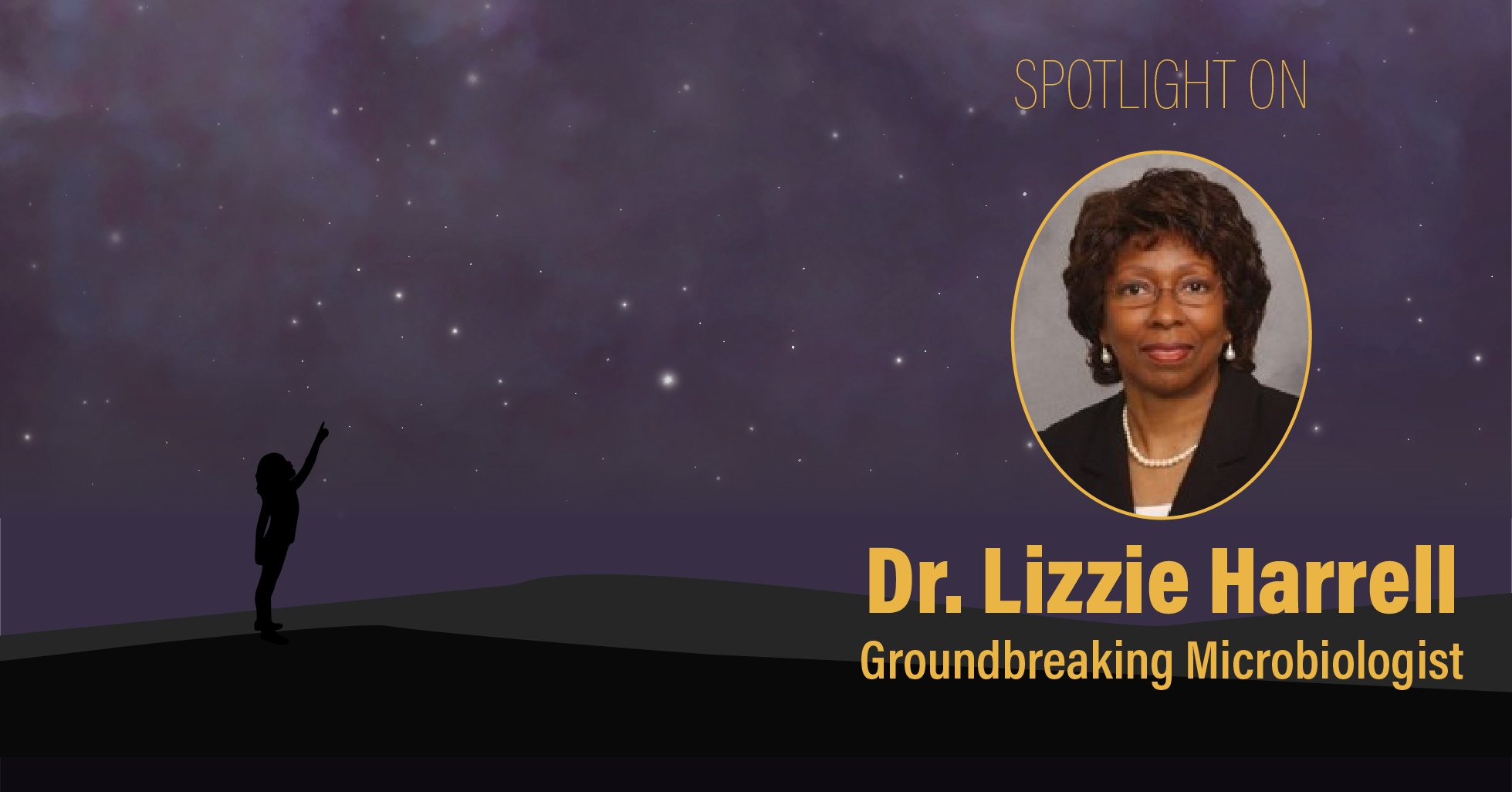 On a fall day in 1957, a young girl learns about the launch of Earth's first artificial satellite and falls in love with science. Perhaps she rushes home to teach her younger siblings - she is the oldest of 13 - about her new passion. Perhaps her parents overhear her gushing about her excitement, and start that day to encourage her to go to college to pursue science professionally. However the events aligned, a young Lizzie Johnson was smitten, and would go on to become a "trailblazing clinical microbiologist" responsible for the availability of many of the safe antibiotics we use today. As the calendar takes us from Black History Month to Women's History Month, we'll learn about this amazing researcher, teacher, and mentor.
---
Lizzie Johnson grew up in Shallotte, a small beach town at the very southern tip of North Carolina. Her early interest in science, sparked by the launch of Sputnik as well as encouraged by supportive parents, led her to become Valedictorian of her senior class, graduating in 1961 from Union High School. She immediately enrolled at North Carolina College at Durham (now North Carolina Central University, an HBCU, or historically Black college or university), where she not only graduated Cum Laude with BS degrees in Biology and Chemistry in 1965, she was elected to membership in Alpha Kappa Mu National Scholastic Honor Society and Beta Kappa Chi National Scientific Honor Society.
After three years working at Dupont researching antiviral agents, Lizzie - now Lizzie Harrell, having married her high school sweetheart - returned to academia with a position at the Pediatric Research Laboratory at the University of North Carolina at Chapel Hill, where she soon completed her Master's in Bacteriology and Immunology in 1971. Her mentor, Dr. Janet J. Fischer, MD, encouraged to pursue her interest in anaerobic infection diagnosis. Harrell's master's thesis became the diagnostic guide used by the Clinical Microbiology Lab at UNC.
Soon after graduation, Harrell was training doctors from Georgetown and Howard Universities during their Infectious Diseases rotations while also helping organize and supervise the new Infectious Diseases Research Laboratory at the Veterans Administration hospital in Washington, DC. Here she honed her leadership and mentoring skills, ran clinical trials, and worked to develop treatment plans with physicians.
With a goal of running her own laboratory in mind, Harrell enrolled as a PhD candidate at North Carolina State University, where she became the first African-American to earn a PhD in Microbiology in 1978. Dr. Harrell then began to work at the lab where she would leave her greatest professional legacy: The Clinical Microbiology Laboratory at Duke University. She worked in a variety of labs, including the anaerobe lab of Dr. Gale Hill, and rose to the position of Associate Director of the Clinical Microbiology Lab as well as the section head for Bacteriology, Mycobacteriology and Molecular Biology. She would also soon become the first African American to become board-certified as a Diplomate of the American Board of Medical Microbiology, qualifying her to direct any hospital or public health laboratory.
During her tenure at Duke University, Dr. Harrell was recognized for both her professional contributions and her mentoring of future scientists. While she oversaw a staff of over 50 certified medical technologists, she helped advise infection control and prevention protocols, including antibiotic stewardship initiatives. In 1994, she started the Molecular Section of the Clinical Microbiology Lab. She mentored dozens of students as a part of the Duke Summer Research Opportunity Program, as well as chaired an online mentoring program for the American Society for Microbiology for the Underrepresented Members Committee. She has received numerous awards and recognitions, including election to Fellowship in the American Academy of Microbiology and recognition as a "Phenomenal Woman Excelling in Science for Humanity" by the National Council of Negro Women.
---
Now retired, Dr. Lizzie Harrell continues to mentor future leaders as Research Professor Emerita of Molecular Genetics and Microbiology. The little girl who looked up at the sky and fell in love with science became a trailblazer, scientist, leader, mentor, and now, grandmother, continuing to leave a legacy for future generations.