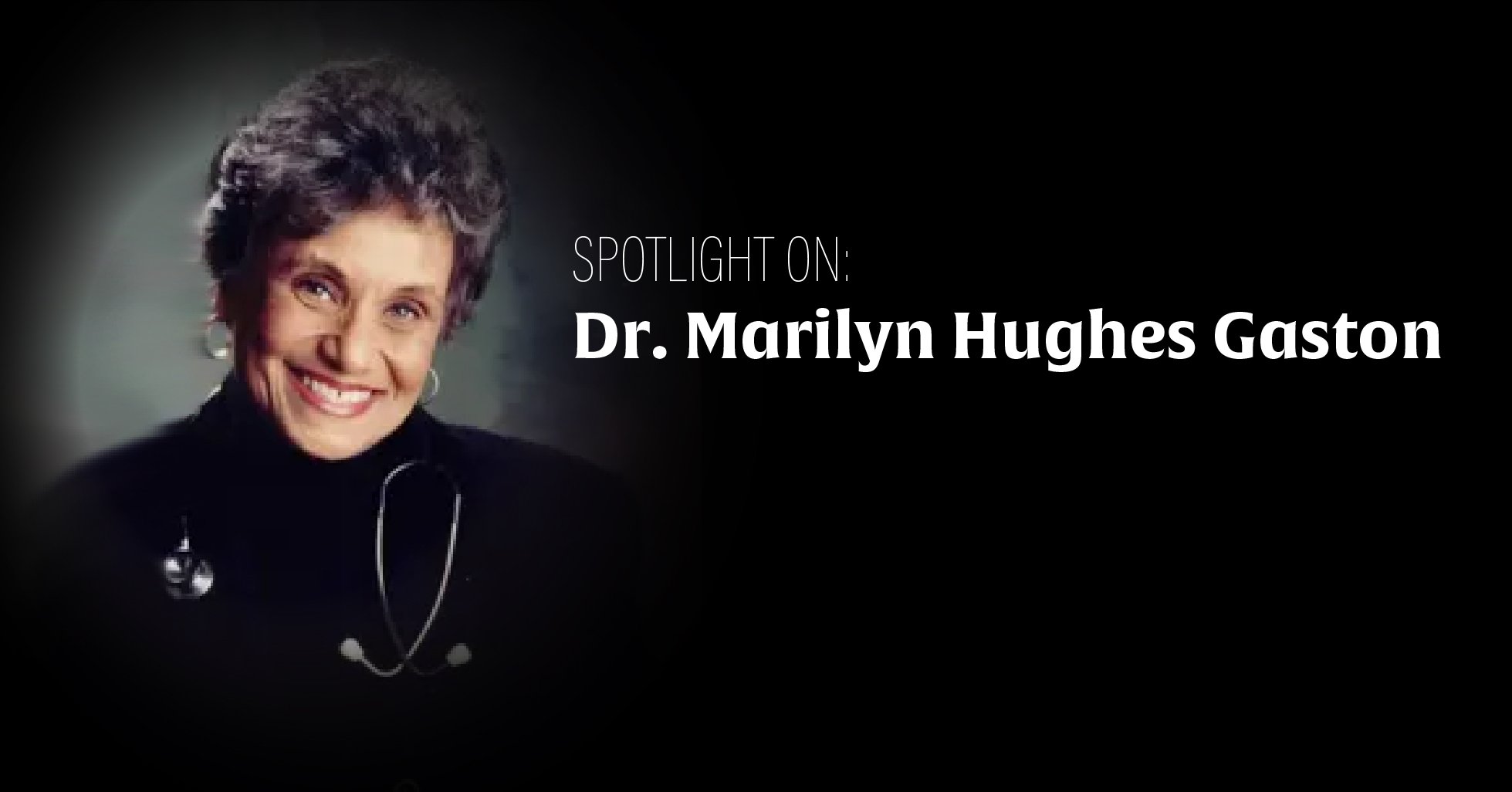 On a sunny day in the early 1950s a young girl, the daughter of a medical secretary and a waiter, witnessed a terrifying event. Her mother collapsed and began bleeding, right in the middle of the family home. The girl's terror and panic were magnified by her knowledge that the family did not have a car to get her mother to medical care miles away, nor health insurance to pay for it once they arrived. On that day, the young girl decided she would become a doctor, and not just any doctor - a doctor for everybody, regardless of race or income. In today's post, we'll see what impact this momentous day had on American health care as we learn about that young girl who would become Dr. Marilyn Hughes Gaston.
---
In 1950s America, not many girls contemplated a career as a doctor, let alone black little girls. Nonetheless, young Marilyn was determined to pursue her "impossible dream." With ceaseless support from her parents, who gave her as many opportunities as their modest income could provide, she excelled in school and went on to study zoology at Miami University in Ohio, her home state. Despite being told by some faculty that pursuing a career in medicine was not realistic, both as a woman and an African-American, Marilyn enrolled at the University of Cincinnati College of Medicine, one of only six women, and the only Black woman, in her entire class. She graduated with a medical degree in pediatrics in 1964.
The newly minted Dr. Gaston continued on her path with an internship at Philadelphia General Hospital, where she first encountered the disease whose treatment she would go on to revolutionize: Sickle Cell Disease, or SCD. This blood disorder, which disproportionately affects Black Americans, was affecting 1 in 365 Black children born, and leading to death before age 3 in over 30% of cases. With her characteristic determination, Dr. Gaston became a specialist in the disease, earning federal grants to conduct studies with the National Institutes of Health (NIH). Her work at the NIH led to her joining the US Public Health Service Community Corps, where she continued her research into SCD.
In 1986, her ground-breaking results were published, changing the trajectory of early treatment and outcomes of SCD forever. Dr. Gaston had taken particular note that the devastating early deaths were caused in great part to infection, impacted by the weakened spleen whose job it is to filter out bacteria from the bloodstream. She launched her study with two main targets: 1. Screening of newborns for the disease and 2. Prescribing prophylactic antibiotics to help fight off bacterial infections before they became life-threatening. Her results were so dramatically effective, the study was stopped early so that all the children in the control group could benefit from the antibiotic therapy. The results spread nationwide and then globally, where they have helped prolong the lives of children born with SCD.
Dr. Gaston's dedication to underserved and marginalized populations extended to every aspect of her medical career. She started the Lincoln Heights Medical Center as a clinic in 1967, which today serves more than 12,000 patients per year. As a member of the Public Health Service, Dr. Gaston worked with migrants, the homeless, those living in public housing, and school children. Her goal was to "improve the access of quality healthcare to Americans," a central tenet of her program to move towards "100% access and 0 health disparities."
---
We particularly celebrate Dr. Gaston because of her emphasis on prevention. Her SCD treatment plan involved screening newborns for the condition instead of waiting for symptoms to arise. It also anticipated exposure to bacteria, and provided the necessary antibiotics in advance of infection. Her work in healthcare emphasized disease prevention as well, working towards early screenings for a variety of conditions, education about health and wellness, and policy work to enable everyone to have access to the resources they need to stay healthy. When it comes to infection and disease, positive outcomes rely on strong prevention. In a hospital setting, that means engaging in infection prevention steps like handwashing, using PPE, and investing in technologies that help break the chain of transmission. We know the thread of infection is out there, so let's be inspired by Dr. Gaston to take that knowledge and use it to prevent disease.