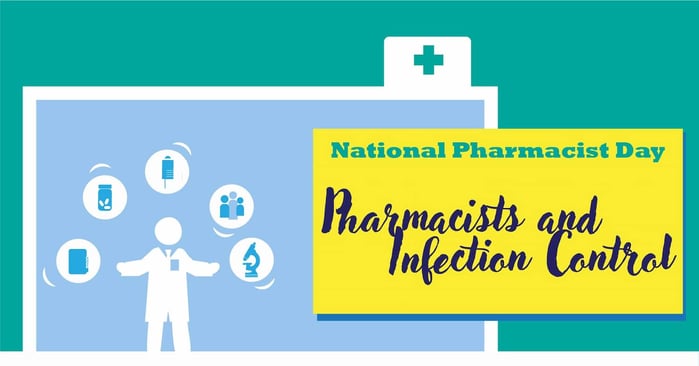 Pharmacists are an essential part of a medical team. While many people believe the pharmacist only dispenses medication, their impact on healthcare is far more significant. Hospital pharmacists, for example, can be responsible for making purchasing decisions, monitoring drug therapy, preparing IV medication, and overseeing drug administration. It is this last responsibility that has the greatest impact on infection control: The hospital pharmacists can play a significant role in antibiotic stewardship, one of the key components of reducing dangerous infections.
---
Centuries ago, the pharmacist was akin to a physician, diagnosing and prescribing treatments independently. (It may shock readers to learn that this practice persisted until 1958, when Congress passed a law that required a physician's prescription for drug dispensation.) Even as recently as the 1900s, pharmacists would also be responsible for manufacturing medications, combining chemicals, forming pills and capsules, mixing tonics, and determining doses. With the advent of pharmaceutical companies and federal regulations, pharmacists are no longer required to create medications, but they must be familiar with the compounds in drugs and their interactions and be able to communicate with and educate patients. For the community pharmacist, these roles of oversight and education are primary job functions.
The pharmacist most involved in infection control, however, is the hospital clinical pharmacist. This professional most likely has a Doctor of Pharmacy degree (Pharm.D.), has Board certification, and a specialty such as ambulatory care, oncology, pediatrics, or infectious diseases.
Why is the use (and overuse) of antibiotics so central to infection prevention? When a patient takes an antibiotic, especially powerful broad-spectrum antibiotics, the medication indiscriminately kills bacteria, not just the harmful bacteria, but the helpful bacteria we all need to be healthy. This leaves the patient in a highly vulnerable position should they get another infection, or if a particularly virulent infection survives the first does of antibiotics. The steady rise in C. difficile infections, for example, has been directly correlated with the steadily growing trend in overprescribing antibiotics. Overuse of antibiotics also leads to more drug-resistant organisms, some of which do not respond to any known antibiotic.
Involved in direct patient care, this pharmacist does not spend time dispensing prescriptions, but rather, is directly involved in patient care. They recommend medications, set dosages and timing of drug therapies, conduct tests, and provide more in-depth patient education and counseling.
The pharmacist with a specialty in infectious disease will focus on infection prevention through conservative use and selection of antibiotics. If the hospital pharmacist is a champion of antimicrobial stewardship, he or she will monitor physicians' antibiotics prescriptions and take steps to reduce over-prescription. They lead training sessions for physicians, working with providers to reduce unnecessary therapy. They also create protocols for when and how to use antibiotics in order to reduce dependency on broad-spectrum antibiotics. Finally, they collect and report data on prescriptions, monitor patient outcomes, and continue to adjust their efforts as progress is made.
Research demonstrates that informed, engaged, and integrated clinical pharmacists can make a huge difference in antibiotic stewardship and infection prevention. Critical to this success is a hospital culture that supports the clinical pharmacists role and provides the time and resources necessary for them to do their life-saving job.
---
The expertise of the clinical pharmacists is essential in today's world, where these experts manage the thousands upon thousands of medications, complex diagnoses, and changing demographics characteristic of medical care. So today, let's all take a moment to remember the clinical pharmacists as well as all the other hard-working pharmacists who work every day to keep us healthy.
Editor's Note: This post was originally published in January 2018 and has been updated for freshness, accuracy and comprehensiveness.