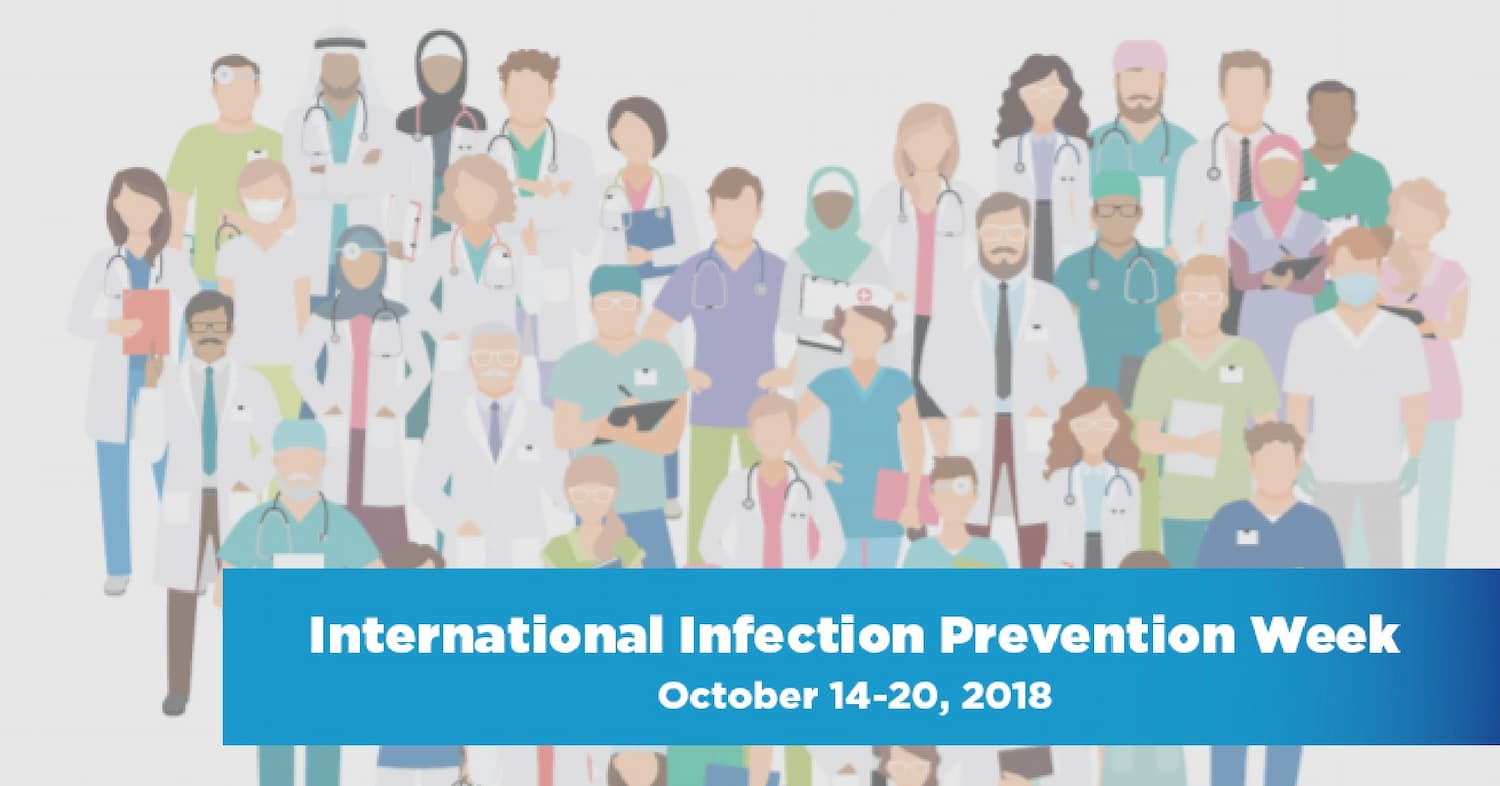 This is the week that the international infection prevention community has selected to bring attention to what they do every day: Help protect patients from avoidable infections while in the care of a healthcare facility. What can you do to participate? Here are a few ideas.
---
1. Be an advocate
One of the most important things you can do to promote infection prevention is speak up about the issues involved. People tend to believe information they hear from trusted individuals, so hearing you support science-backed choices can make a huge difference. Don't shy away from sharing your views on vaccines, hand-washing, patient engagement, and other vital aspects of infection prevention. Here are a few of our blog posts that you could share:
2. Stay informed
Staying up-to-date on all the ongoing research in infection control can be overwhelming. The goal is to stay up-to-date while still having time to be a practitioner and have a personal life! Here are some websites that serve as news aggregators for infection control research.
3. Take care of yourself, too
Many of us spend so much time caring for others - either in our profession or our personal life - that self-care can take a back seat. However, part of playing a role in the prevention of avoidable infections is taking care of ourselves, mind and body. It's important to get enough sleep, get enough healthy foods, and be proactive about our own health care. We need to get our flu shots, stay home when we are sick, and seek out a medical opinion when our bodies are in pain. Just like in the airplane pre-flight video - you need you put your mask on before you help someone else. You can't help someone else if you are not at your optimal self! Here are some websites dedicated to helping healthcare professionals with self-care.
---
Thank you for checking out our suggestions for participation in Infection Prevention Week! If you have any suggestions to add, please post them in the comments below! And thank you for all you do to keep the rest of us well!