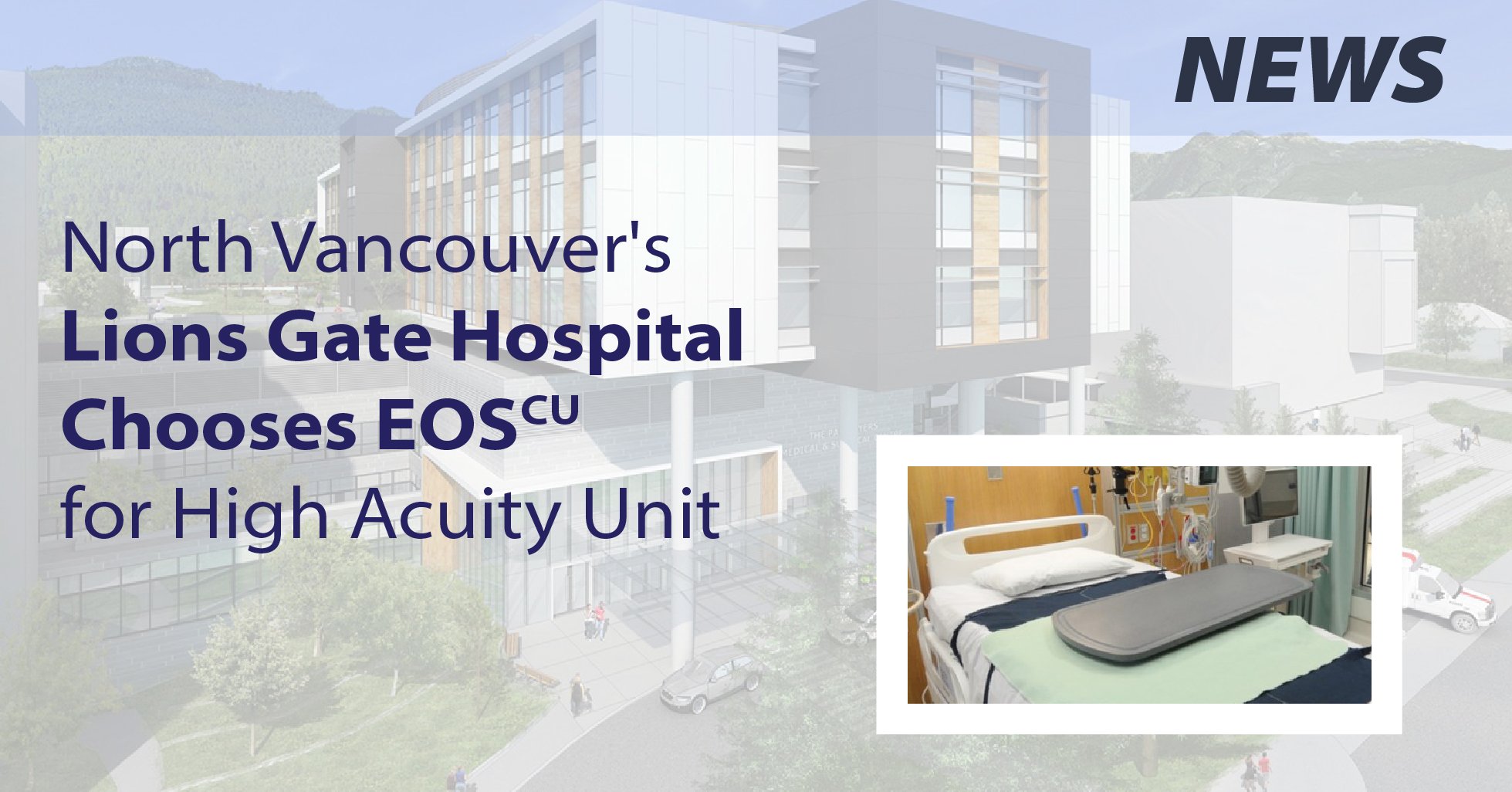 After a year of construction, the new Seaspan High Acuity Unit at North Vancouver, BC's Lions Gate Hospital offers patients a new level of protection with EOSCU overbed tables. Classified just under the intensive care unit (ICU), high acuity units host vulnerable patients who are not on life support, but still need protection from hospital acquired infections (HAIs). For these patients, any setback, including an infection, could destabilize their recovery with life-threatening consequences.
Therefore, when it came time to select the surfaces that would surround the patient, the design team chose EOSCU, a preventive biocidal surface that continuously kills bacteria. Read the news here.
On regular surfaces, bacterial contamination, called bioburden, grows exponentially between cleanings. Hands, clothing, and equipment that touch a contaminated surface pick up the bioburden and can transport it around the environment, including the patient. This growth and spread of disease-causing bacteria leads to the transmission of infections, placing vulnerable patients at risk.
On EOSCU, bacteria dies within minutes, unable to reproduce and spread. EPA-registered for public health claims, EOSCU kills over 99.9% of bacteria in under 2 hours, meaning less bioburden and decreased risk of transmission and infection. The research backs these claims up: Check out the most recent independent, peer-reviewed publications by clicking the button below.