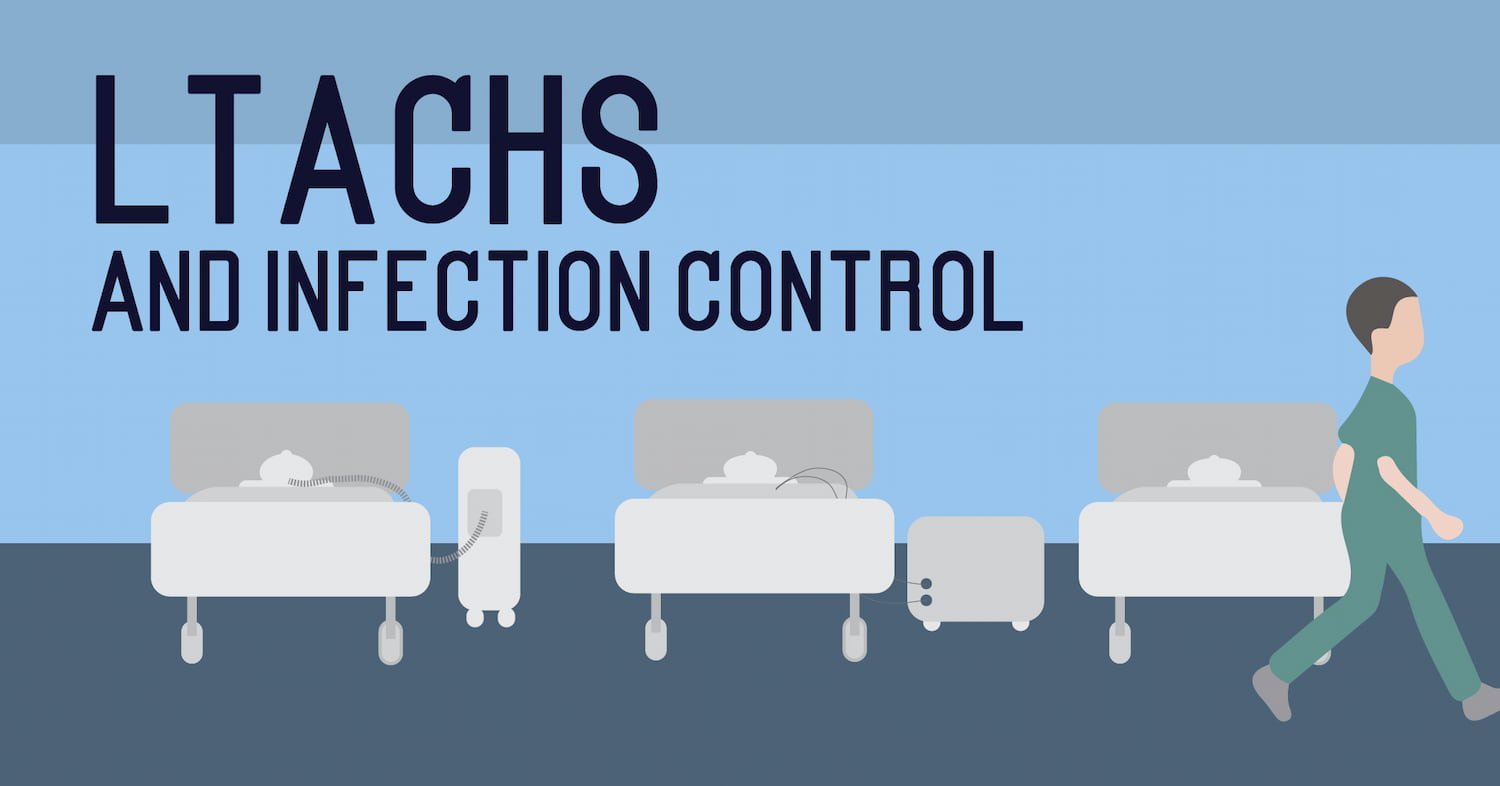 Long-Term Acute Care Hospitals (LTACHs) are facilities serving only patients with serious medical conditions who need at least 25 days of ICU-level care. They evolved from the TB sanitoriums and other specialized treatment facilities of the past, and have experienced significant growth over the past decade. In today's post, we'll explore the purpose of these new medical facilities, as well as the implications for infection control when serving these high-risk populations.
---
Up until the mid-1980s, few long-term acute care hospitals (LTACHs, LTACs) could be found in the United States - approximately 40 such facilities existed to provide more intensive care than a typical long-term care hospital (LTCH). But in 1984, Congress approved an increased Medicare reimbursement for LTACHs, as they provided more costly care, and the number of LTACHs grew tenfold. Today, well over 400 LTACHs operate throughout the US, and 70% are for-profit businesses with locations across many states. Together, they account for $5.4 billion of annual Medicare spending (which seems like a lot until you learn that is just 1% of total Medicare spending). This trend looks to grow, with increasing numbers of hospitals discharging to LTACHs: Just 1.9% of patients in 2003 were transferred to an LTACH, growing to 4.9% in 2009.
Patients at LTACHs benefit from advancements in life-support care, but are still critically ill. Typically, patients at LTACHs are on a ventilator or receiving ongoing dialysis, on multiple IV medications, or receiving complex wound care. The average stay at an LTACH is 30 days, but some patients need to be transferred to a skilled nursing facility (SNF) instead of to their home.
In their weakened condition, these patients are at considerable risk for acquiring a healthcare-associated infection (HAI), and in fact, a significant portion of them do. Some estimates show that LTACH infection rates are 3 times the rate of HAIs in acute care hospitals, but comparisons to ICUs are more accurate. In those cases, LTACHs have the same infection rates as the worst-performing 10% of ICUs.
What makes patients at LTACHs more at risk for HAIs?
They are gravely ill. They have weak immune systems and suffer from other chronic conditions. This makes it hard for their bodies to fight off infection.
Many patients have an indwelling device, including catheters and central lines, and many use a ventilator. All these devices have the potential to bring disease-causing pathogens into the bodies of patients.
These patients use an above-average amount of antibiotics, leaving them at risk to resistant, opportunistic infections. And with all the antibiotic use in LTACHs, the presence of multi-drug resistant organisms (MDROs) is much higher, leading to a vicious cycle of infection and antibiotic use.
All these reasons are present in most of the patients all at the same time, resulting in a convergence that leads to tremendous infection risk. Thankfully, LTACHs are required to report quality measures through the National Healthcare Safety Network (NHSN), so infection rates are tracked. This type of surveillance is leading to decreases in reported HAIs across the board.
---
The fast growth and commercialization of LTACHs has led to some controversy. Recent studies seem to demonstrate that treatment at LTACHs is no better or cost-effective than in traditional ICUs. In fact, treatment at LTACHs appears to lead to higher costs for both the patient and Medicare. The cost issue came to a head in 2015, when Congress limited the number of patients that could get the increased reimbursement rates, a law that led to the closing of 7% of LTACHs nation-wide. Despite the controversies and changes that affect LTACH, it appears that these medical facilities are here to stay. Those of us in infection control can expect to see, or participate in, continued research into the issue of infections in LTACHs in our journey towards zero patient harm.
Editor's Note: This post was originally published in August 2019 and has been updated for freshness, accuracy and comprehensiveness.