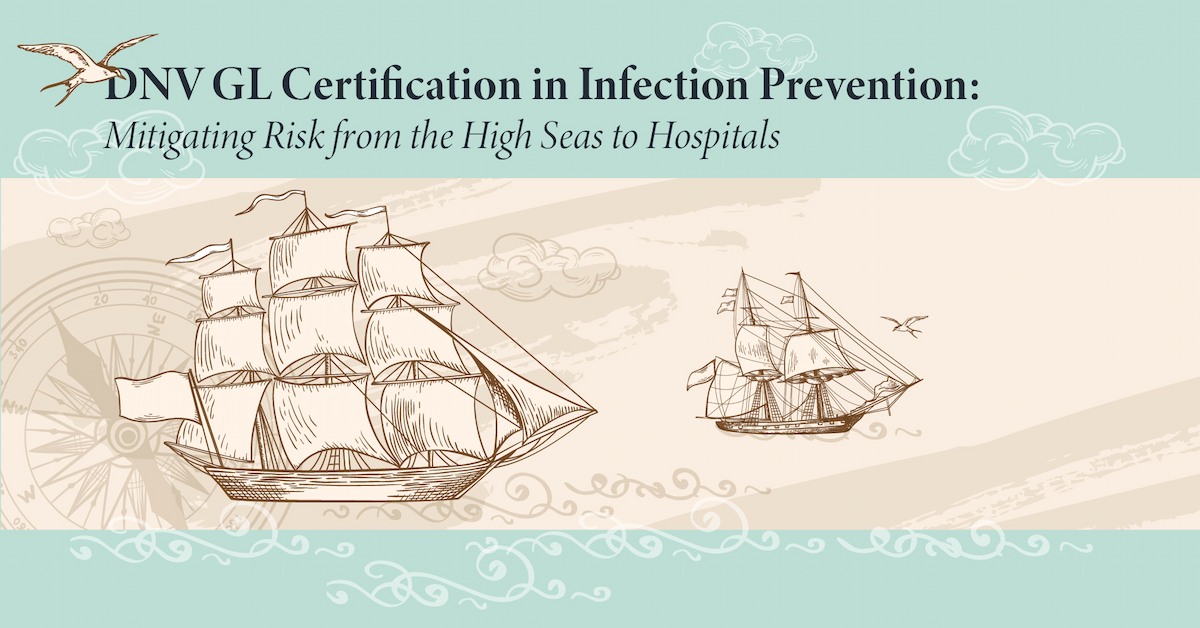 There are many ways a hospital can be assured that it is performing well. They can conduct internal assessments of patient outcomes, look at patient surveys, and consider staff feedback. They can also get outside opinions from organizations whose sole purpose is to evaluate hospitals using national standards. Releasing the results of both internal and external evaluations enable transparency in healthcare, benefiting both the facility and the consumer. In today's post, we'll explore one of the more recent organizations that accredits hospitals, DNV GL.
---
In the 1800s, Norway played a central role in the exploding global trade network, providing ships and shipping services to import and export cargo around the world. Insurance businesses arose out of the need for merchants to minimize risk of loss should their life's work be lost at sea. But insurance companies were no more willing to take on risk, so they wanted to make sure the ships they insured were seaworthy and able to withstand any challenges nature might throw in their path. As a result, in 1864, a group of these mutual marine insurance clubs came together to create a protocol for evaluating risk before insuring shipping vessels. This group, Det Norske Veritas, provided a standardized ship classification, evaluation, and taxation system that helped ship builders, merchants, and insurers. Meanwhile, a similar group was forming in Germany, the Germanischer Lloyd. Facing similar challenges, this group also grew to evaluate ship quality and pass that information on to potential customers. The early collaboration between these two groups grew over the decades, even during World Wars and massive shifts in technology. The two groups - now including risk mitigation services for energy, businesses, and healthcare - merged in 2013, forming DSV GL.
Today, DSV GL offers a number of accreditation services for hospitals, one of which is the Certification in Infection Prevention. Using standards developed from those of the World Health Organization (WHO) and the Centers for Disease Control and Prevention (CDC), DSV GL evaluates a facility using a combination of submitted records and reports, on-site visits, and medical record audits. The entire process was approved by Centers for Medicare and Medicaid Services (CMS) in 2008, after a 4 year process.
The Infection Prevention certification is focused on 18 key measures, covering everything from written plans, staff hiring and training, physical infrastructure, infection prevention programs, equipment, and emergency preparedness. There are no scores with the DNV GL process, rather, a process (which can be up to three years, depending on the facility) identifies areas of need where help is provided and the facility is readied for the certification visit. There are several organizations provided facility accreditation [including the Joint Commission and Healthcare Facilities Accreditation Program (HFAP)] , but so far, DNV GL is the only one providing a specific program just for infection prevention.
---
Back in the 1800s, shipping insurers were preparing for inevitable threats to their ships: Rough seas, complicated logistics, and even pirates. It all came down to risk mitigation - removing, avoiding, or preparing for the threats to their mission. In the world of infection prevention, we also have to face what nature throws at us - virulent pathogens, vulnerable patients, and even a few pirates - all threatening our mission: positive patient outcomes. So maybe after learning the origins of DNV GL, it's not too surprising that a company that started off inspecting cargo ships is now inspecting the hospitals who protect the most precious cargo of all: Human life.