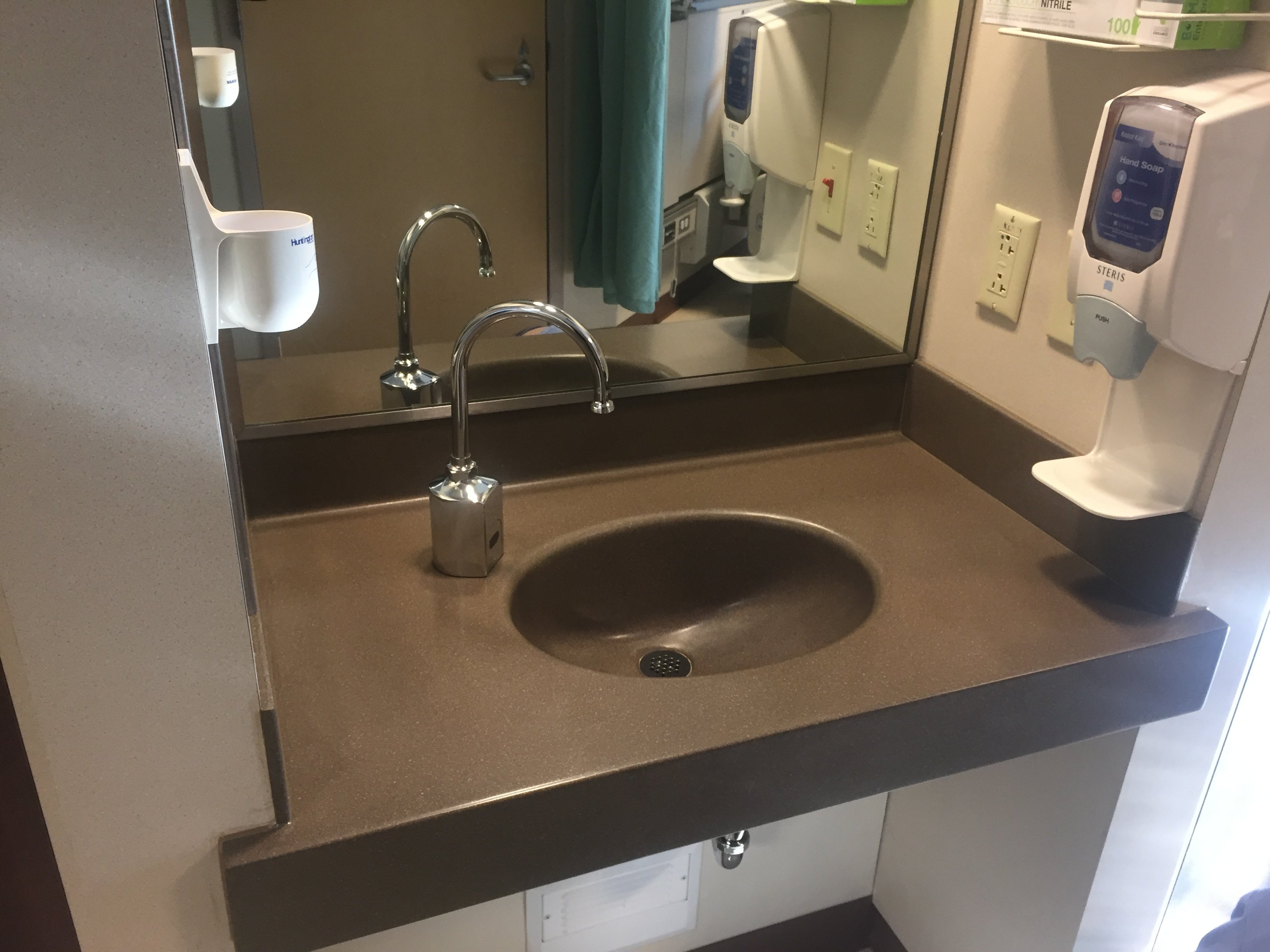 Hospital-acquired infections cause thousands deaths each year and result in additional days in the hospital for thousands of patients.
Researchers and physicians at the Central Texas Veterans Health Care System Olin E. Teague Veterans' Medical Center have partnered with EOS Surfaces and Wilsonart to reduce infections in hospitalized veterans by using copper-infused solid surfacing in patient rooms at the Temple VA.
EOS Surfaces out of Norfolk, Va., donated the material impregnated with copper that will be used to fabricate the hard surfaces in the acute care, medical, surgical and intensive care beds in the VA hospital. The copper-infused product was used in the VA's new emergency department as well.
Hard surfaces — which can harbor dangerous pathogens — will be replaced with EOScu. By actively and continuously killing 99.9 percent of disease-causing bacteria in under two hours, EOScu could have an impact on the healthcare-acquired infection rate of this hospital, improving care and out- comes for patients.
This project couldn't have happened without all the groups working together, said Michael Kilmer, director Central Texas Veterans Health Care Services.
"One of the core missions of the VA is research, and to me, this will be successful if it keeps one veteran from having to stay in the hospital longer because of a hospital-acquired infection," Kilmer said.
The purpose of the project is twofold, said Dr. Chetan Jinadatha, chief of infectious disease. One was to transform the interior of the hospital surfaces, especially the ones that are frequently touched by veterans and patients, to the EOS-manufactured product, and to improve the aesthetics of patient rooms.
At the same time, research will be done looking at the anti-bacterial properties of the product in a real world setting, Jinadatha said. The research will look at how the product affects the rate of hospital-acquired infections and the antimicrobial properties from a scientific perspective.
"It took a lot of work to get here and we had a lot of partners," he said.
Read More