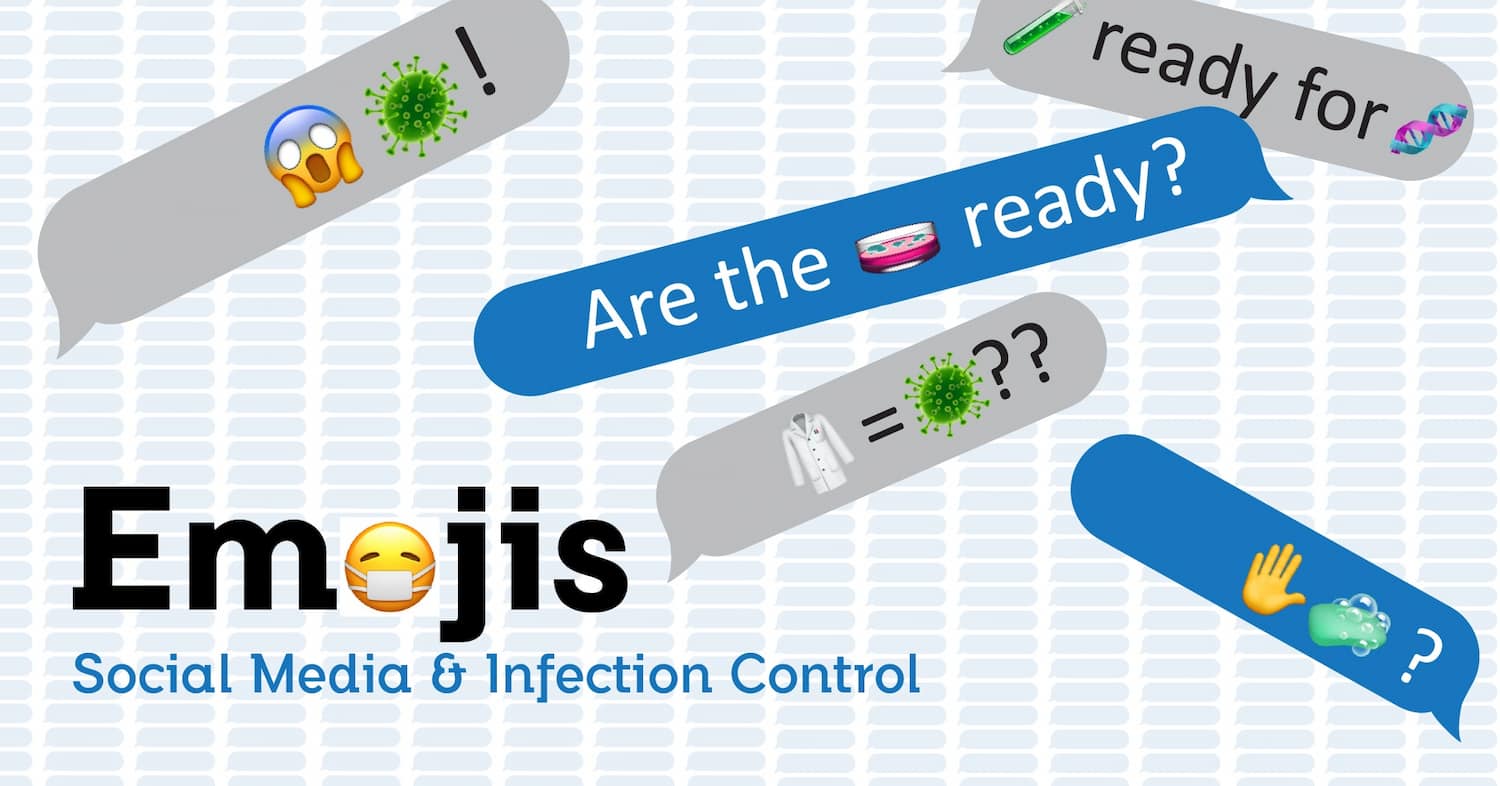 In the October 2018 12.1 iPhone update, a number of emoji premiered that should get any phone-carrying, text-message-typing Infection Preventionist in a good mood. Nestled among the smilies, foods, holidays, and flags are a lab coat, a sponge, a bar of soap, DNA, a test tube, and most excitingly, a microbe and a cultured petri dish! We can only imagine the ways you all will use these new emoji! In honor of this new addition, we're going to examine how infection control activities involve social media.
---
Many IPs use social media as a regular part of their job, including connecting with colleagues, networking with other professionals, and enhancing their skills. Here are some popular examples:
LinkedIn has several groups focused on Infection Control:
Similarly, Facebook hosts several IP-themed groups:
Social media and infection control is even on the radar of current researchers. Social media was examined in this study, while the world of blogs was reviewed here. Even the use of entertainment-education YouTube videos was studied.
Good quality blogs and forums can be a godsend for both the novice Infection Preventionist and the seasoned expert looking to stay up-to-date. Here are a few of our favorites (besides our own, of course!):
We can't forget the online options for patients, from researching topics to finding support for conditions. Not including the many hospital ratings sites (which we cover here), the following are some favorites for patient advocacy and support:
---
We hope you discovered a new place to visit online and share your expertise on infection prevention. In between busy work and home schedules, we hope you get a chance to experiment with the new infection-friendly emojis! Share your best ideas in a comment below!